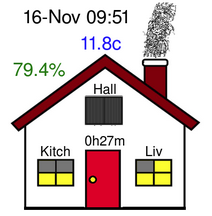 No room activity for 15mins & one window pane goes grey. No activity for 30mins & two panes go grey. No activity for over one hour & curtains close.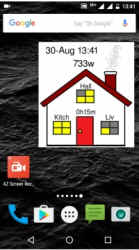 HG property image can be displayed on any mobile device & set to auto refresh as necessary. This gives you the ability to quickly glance at your phone and see if all is well at home.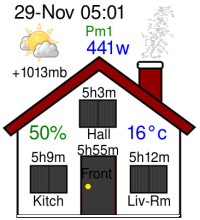 Property activity also changes chimney smoke density and the top number shows how long in hrs & min since last event.

If you need more detail, further sensor information can be shown in an activity text log or timely chart.
Note: Battery icon shows the status of the lowest sensor, press battery icon for full details for all sensors.